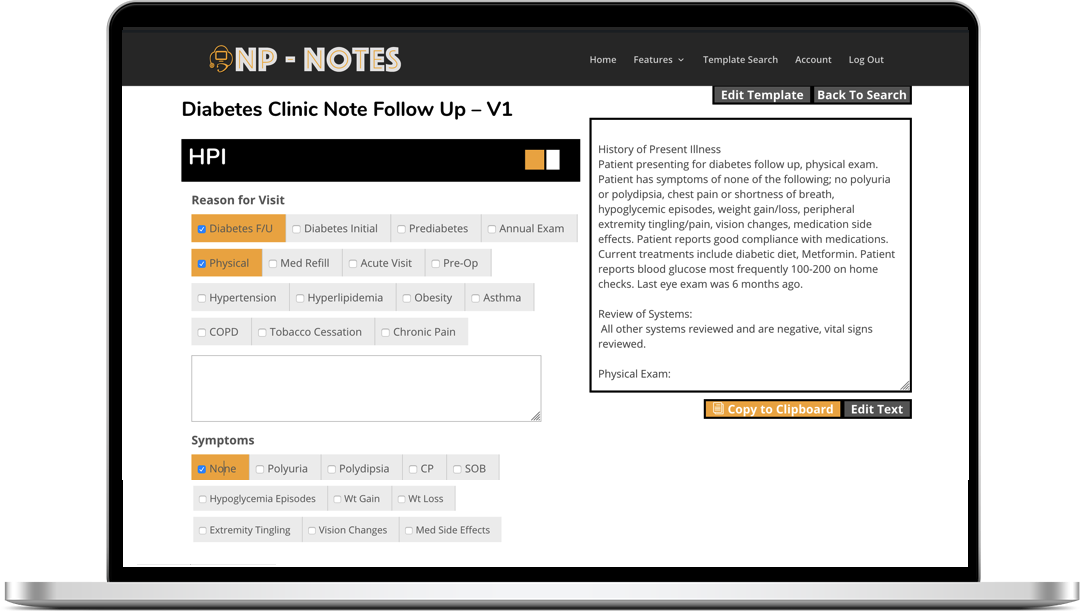 Note templates and resources created to make documenting easy, quick, and thorough!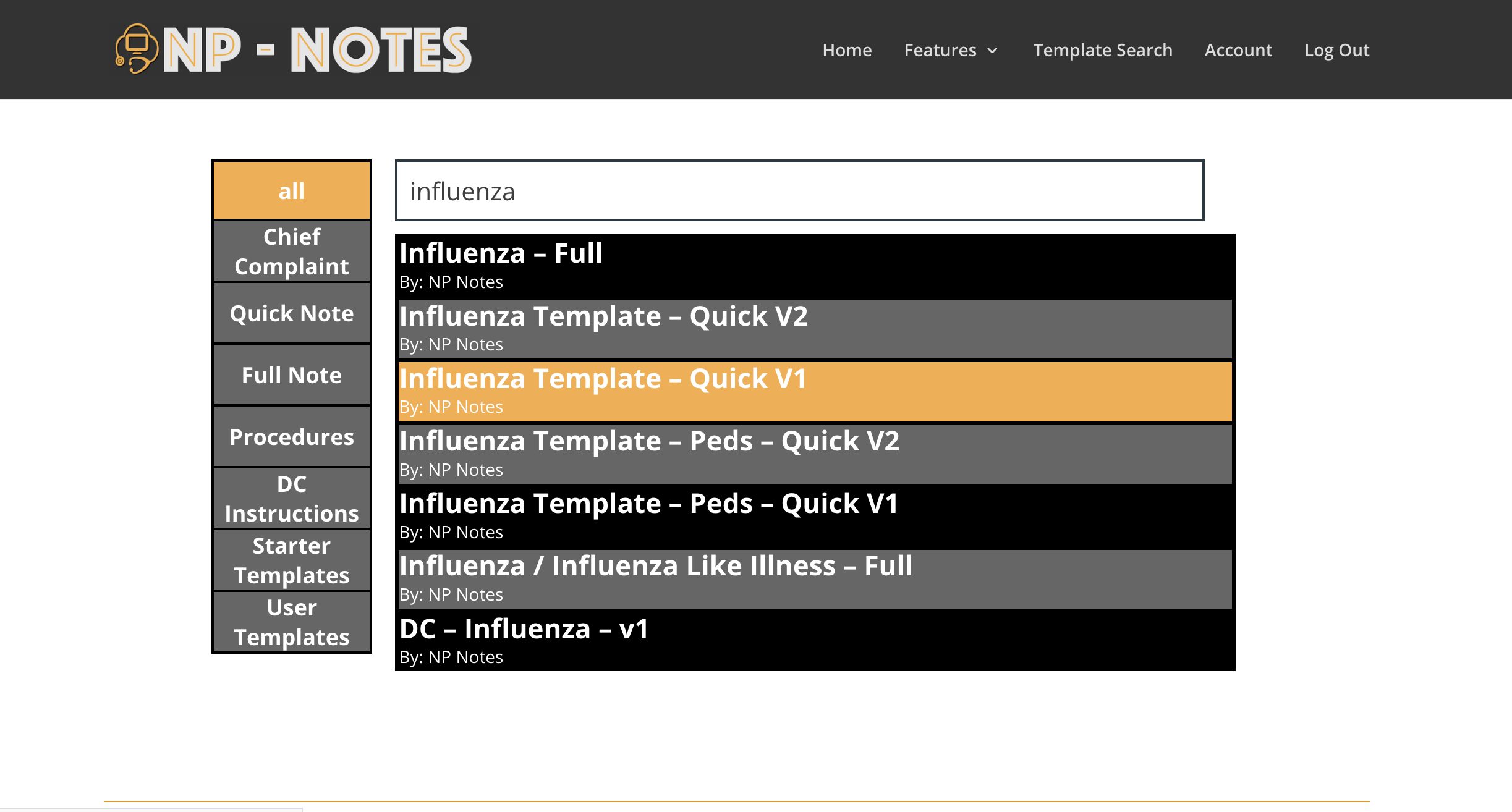 Our easy to use note templates will save you hours per month in documentation and improve your patient encounters.  Built in templates, dosing, and medical references will save you time and improve workflow.
On top of the hundreds of note templates that we provide, our note editor allows you to create new templates to fit your practice style and needs.
Choose from thousands of templates geared towards Family Medicine, Pediatric, Emergency Medicine, Urgent Care, Inpatient, and other specialty settings.
Templates improve billing and increase compliance with documentation of core measures.
The medical record is vital to patient care.  Yet, many EMR systems are cumbersome, time consuming, and take away from medical care.  On average, we spend one-third to half of their time writing medical notes and entering data into electronic medical records. Often times we require multiple resources with our EMR, websites, databases to help us through a patient encounter.

Our goal at NP-Notes is to save you hours in documentation and improve your efficiency.  Our note templates provide blocks of patient documentation that can be inserted into any note in any EMR.  Helpful hints and tips within the templates can improve patient care and save time.  In addition, templates can be customized to your practice style with reminders and content through our system.  Let NP-Notes save you time, improve patient care, and get you back to your patients!

Don't Be Shy
Drop us a line anytime and we will get back to you as soon as possible!